Your combined heat and power unit (CHP) is running unreliably and its operation is costly and time-consuming?
As a long-standing operator of more than 80 CHP plants at various locations in Berlin and Brandenburg, we have the necessary know-how and the technical prerequisites to take over the complete management of your plant and to operate it economically and reliably.
To this end, we conclude a contract with you, the building owner, which generally runs for between 10 and 15 years. In this contract we undertake to supply heat - and, if necessary, cold, house or emergency power - at contractually negotiated prices. The users of your building can purchase our environmentally friendly BEA-Kiezstrom, our tenant electricity, at a reasonable price.
We operate your CHP reliably and safely - emergency service included!
In addition we take over all technical and commercial tasks - from the procurement of the fuels up to the removal of disturbances with 24 h - emergency service.
The CHP unit itself remains in the possession of the customer. The performance limit is therefore located between the central heating system and the distribution system, i.e. pipes and radiators. The building owner remains responsible for this.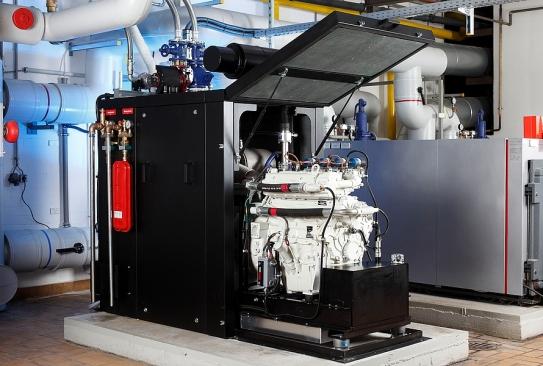 We offer:
operational management
Maintenance and repair
Control and accounting
24-hour emergency and fault service